So before I start forgetting, I'd better post the rest of Mayercraft....get ready for a ton of pics!
Saturday we were up early to to get off the boat for our tour bus to explore Freeport was leaving at 8:00am. We got up, threw on some clothes and staggered off the boat. Freeport was kinda a hole. I mean....there was a KFC (Let's get american) and a bunch of damaged houses from the hurricane 4 years ago. The beach however was amazing!!!!! I'm SO glad we ventured over to the beach!
Once we got off the boat.....here is what I saw!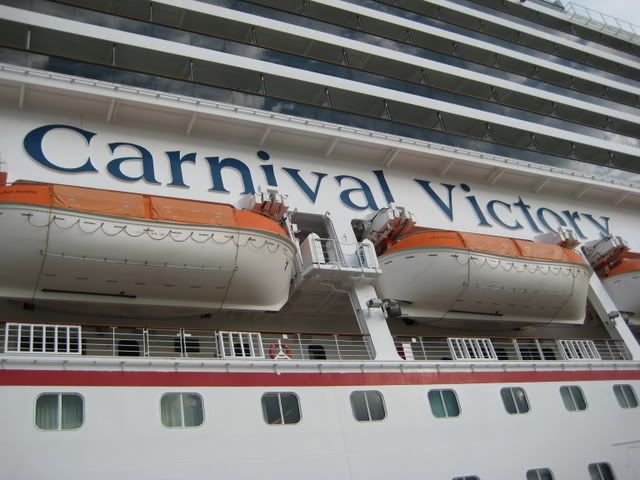 Here are some pictures I took in Freeport, Bahamas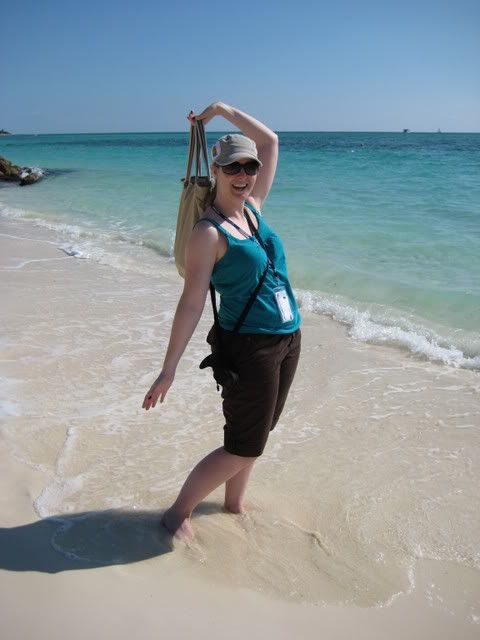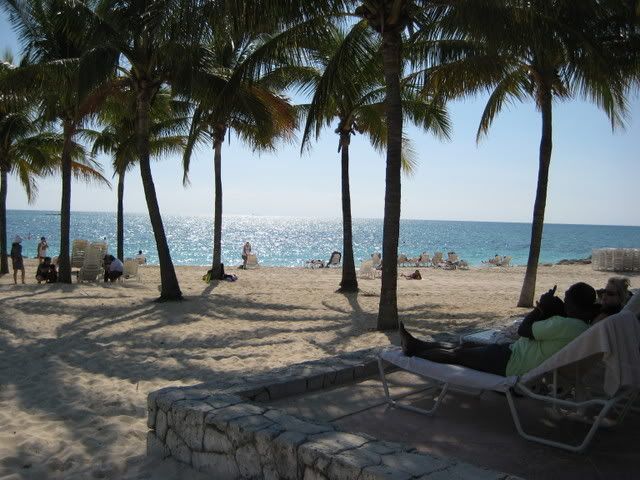 We got back on the boat around 1:00 in the afternoon. With no concerts or anything going on on the boat until 5pm - Laura & I decided that we were going to get in some pool time! We found Whitney & Carolyn and the 4 of us got deck chairs and tanned together. Then .... I started to drink....and then I started to drink more....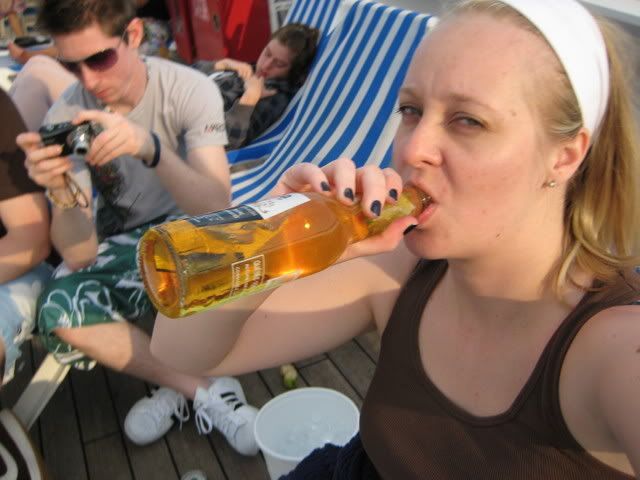 and then everyone just started showing up! Jenn & Kimmy showed up....Will & Jeff showed up....and then we also made some more friends... (Julie, You are killing me!)
Then (Oh my goodness) JJ (John Mayer's drummer) walked by. He stopped to hang out for a bit and chit chat.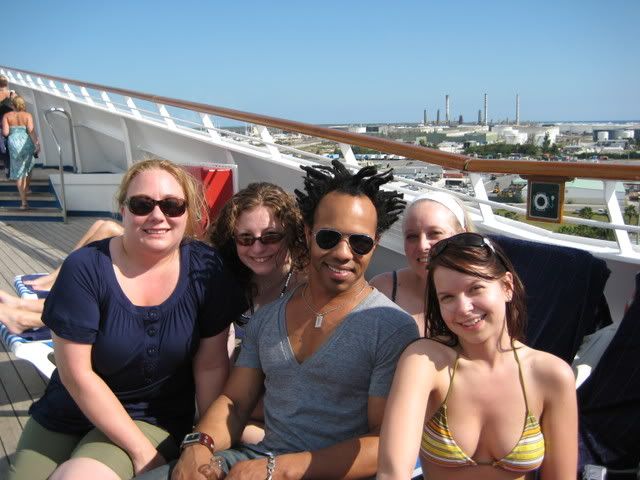 After JJ left..Will (Colbie's guitar player) came by and TOTALLY started flirting with Laura. hahahaehehehe...it was pretty awesome. So anyways....I continued to drink and drink ....and then around 5pm Laura and I headed back to our room to get ready for 80's night! Wooohooo! Now because I was a little tipsy (and continued to drink beer in the shower) I was a mess. I even foolishly put face cream in my hair thinking it was hair cream. A big thank-you to Kimmy for pulling me together. She brought the 80's tunes to get us in the mood and she helped me with my dress. Here was the finished product!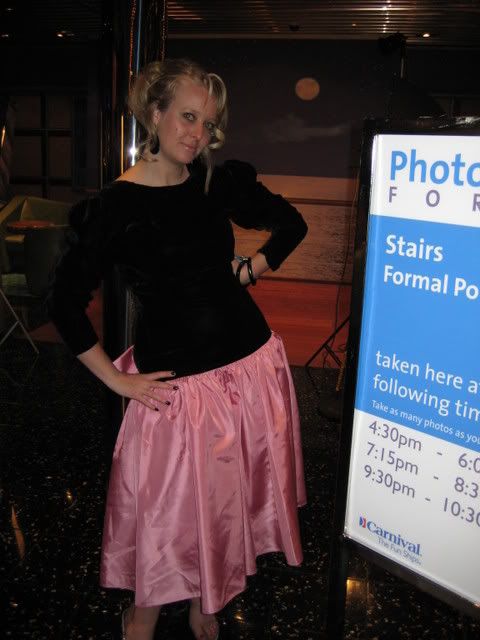 Laura, Kimmy & Jenn and I met up with the "gang" and all headed to dinner. My drunkeness was started to wear off (thank goodness) and we all enjoyed an amazing dinner. The waiters even did a boogie for us.....hahaha, it was freaking hilarious. I think we finished dinner around 9:30 and then....we de-80'ed. Our 80's outfits were only gonna last so long....and we needed to get changed....
After dinner we headed off to Colbie's show. It was awesome! Huge surprise at the end when John came out and did a song with Colbie. MY FIRST JOHN MAYER SIGHTING!!!!!!!!!
Afterwards...... we were off the the night club!
OK OK OK OK - so we get to the night club....and right away I see that there is a big VIP area cornered off and right away we know....John Mayer is gonna be there later! Well, the girls (and Steve) right away hit the dance floor and start groovin'! I then see the flashes of camera and the squeel of the girls and know that John and his "gang" have arrived. Now....we just keep dancing and doing our thing....and then I just say "Fuck it" I am never ever going to get this chance again.....I'm going up to the VIP area to see what I can see. So with camera in hand....off I go. Now I don't get very close at all...and really could not see much. I can see John and his friends having a good time. John then grabs a bottle of Tequila and some shot glasses and starts handing out shots to fans!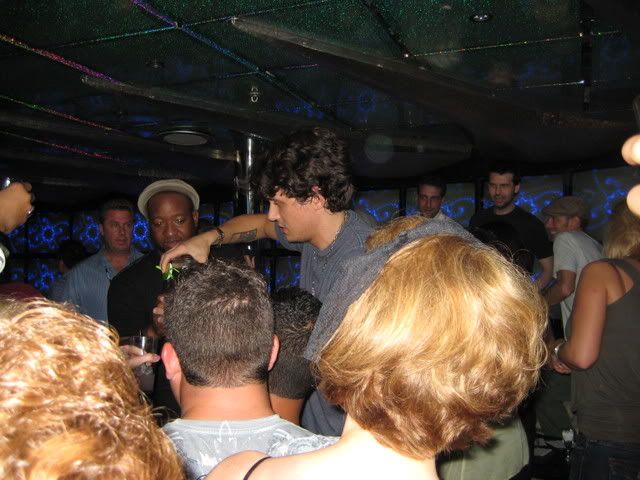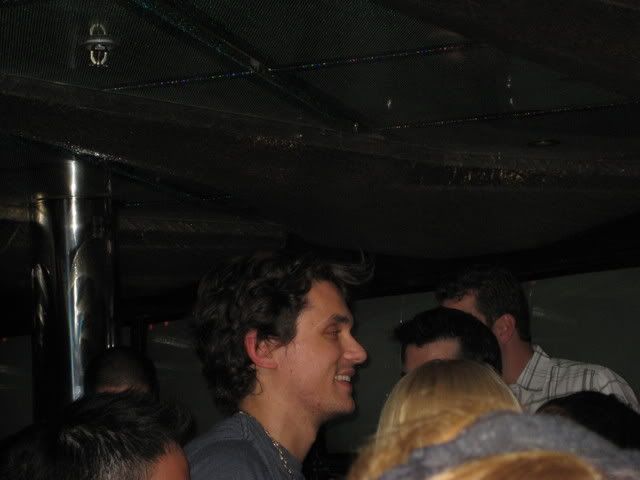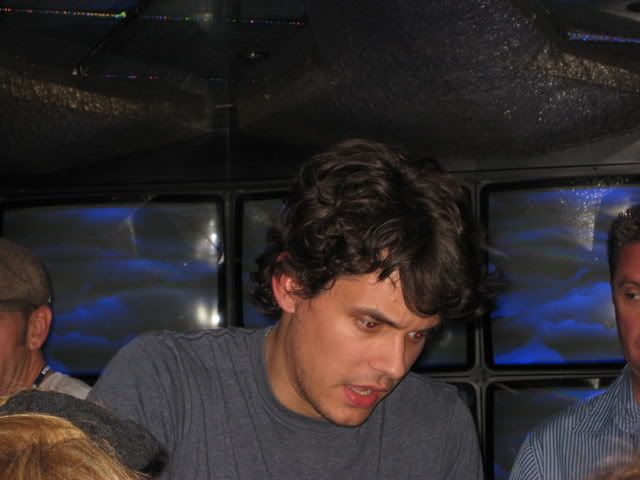 I was freaking out knowing that I was there! I then decided to leave the club and go back to our room and grab my Room For Squares CD cover and a picture I took of John a few years back at a Vancouver concert. Now I have been trying for 4 years to get my RFS CD signed....and I figured that if it's ever gonna happen....tonight might be the night!. I got back to the night club and was able to pick a different spot and took a few more pictures of John chatting it up with fans....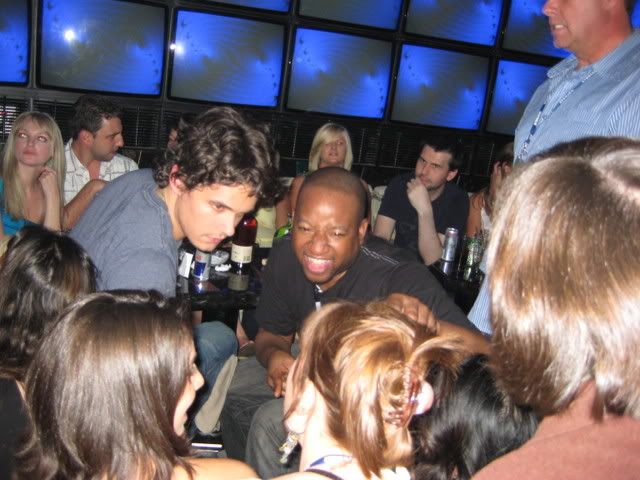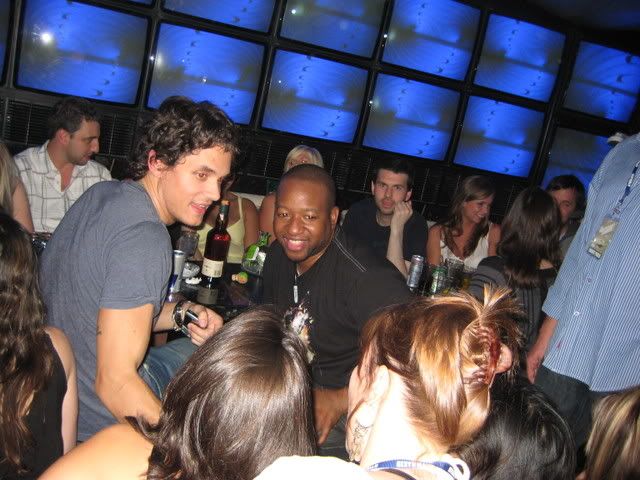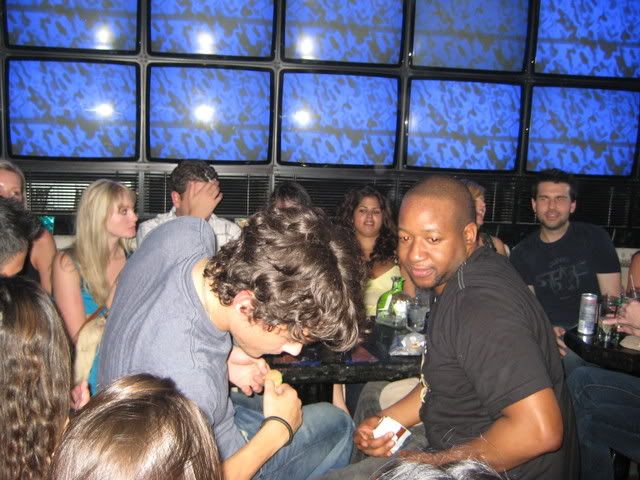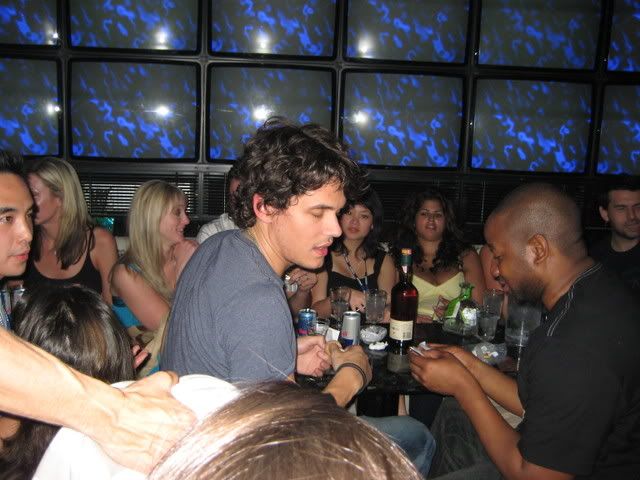 I just kind of hung back and was just observing everything. Then Colbie Caillat came into the VIP area. John got up to greet her and chat for a bit. As he was heading back to his seat I held up my CD cover(with the picture tucked in it) along with a sharpie in the other hand above my head. OH MY GOODNESS OH MY GOODNESS. John saw me, pointed at me and walked over. HOLLY SHIT!!! My legs started to get weak....and ...ya. He came over and took the CD our of my left hand and then went back to his seat? What the heck? Why did he not take the sharpie? Was he planning on keeping my stuff? What was going on? I dunno I dunno? I could see him looking over the CD cover and looking at the picture I look. He spent a good 20 seconds looking at the picture. Then he pulled a sharpie out of his back pocket and started writing. Oh my goodness....bahhhhhhhhhhhhh! As I started to freak out more (all in my head) John then got up and walked back to me and gave me back my stuff. HOLLY FEAKING GOODNESS. After 4 years of making a serious effort of trying to get an autograph...I did it!
After that I ran back to the dance floor to show the girls. They were SO excited for me and could tell that I was still freaking out! ha ha ha. I boogied with them all for awhile longer. Around 3am (I think) we all went and grabbed some pizza...hung out for a bit...and then went to bed.
One of the best freaking days ever!
Saturday, February 2, 2008