It was here! Mayer friggin Craft! After 7 months of waiting...the day was finally here to set sail upon the Mayercraft!
We woke up...packed up all our shit and went down to the lobby to check out. Holly crow - it was a friggin' zoo. It looks like the whole hotel was full of Mayercrafters and they all wanted to check out at the same time. Well after about 45 mins we were all check out and we decided that we would check our luggage and go for lunch/breakfast with the boys we had met the night before that the restaurant next to the hotel. After eating we headed back to the hotel where there was a shuttle conviently waiting there and took the 6 of us to the port.
We got to the port around 1pm and stood in line to check in. Once we went thru security and everything we got to a counter where we all checked in and got our sail & sign cards. We also got our wristbands to the second John Mayer headlining show. We were happy to see that we were in row 3 centre! We also got our L83 surprise....tickets to a Q & A with John Mayer! Sweet! We headed up the ramp and had our "boarding" picture taken and then...walking over the plank thing....and there we were....in the atrium on the Mayercraft. Since our luggage was being taken to our rooms for us....we went straight to the bar to get our free beer!!!!!!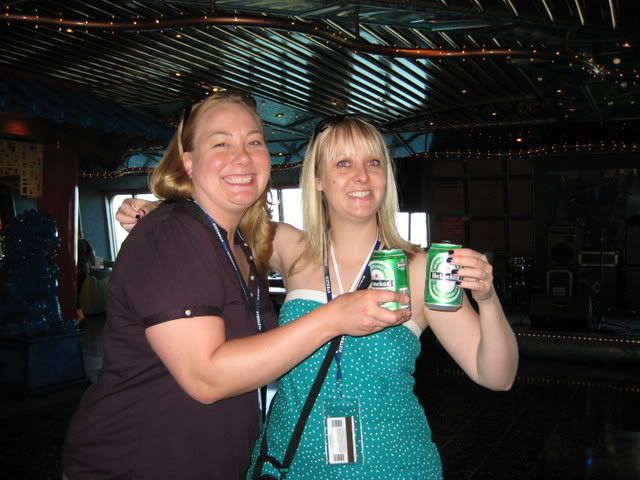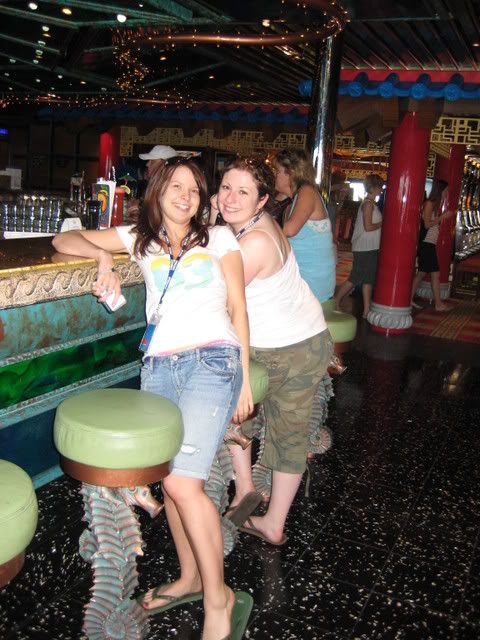 We then found our way to the Lido deck to take a look around.....holly shit! Here is the view I saw!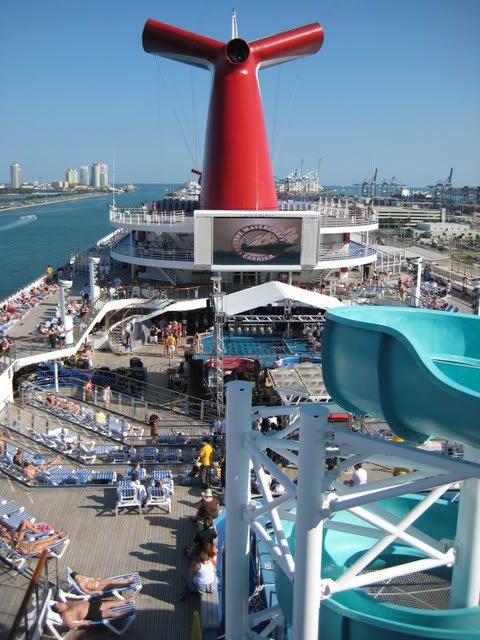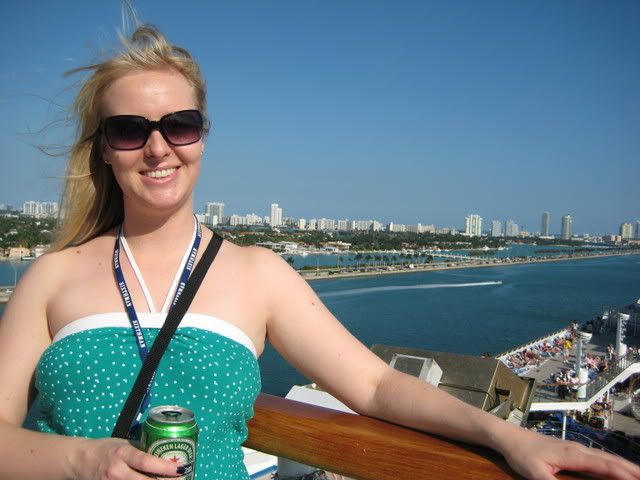 We just chilled on the Lido deck and hung out.....and took everything in!
We found our cabin and the first thing we did was decorate our door. The theme of the "door art" was what's your "Best week ever?". Easy choice for us.....it was the weekend we all spend in Whistler together when the John Mayer concert was canceled in Victoria. Here are the pics or our door.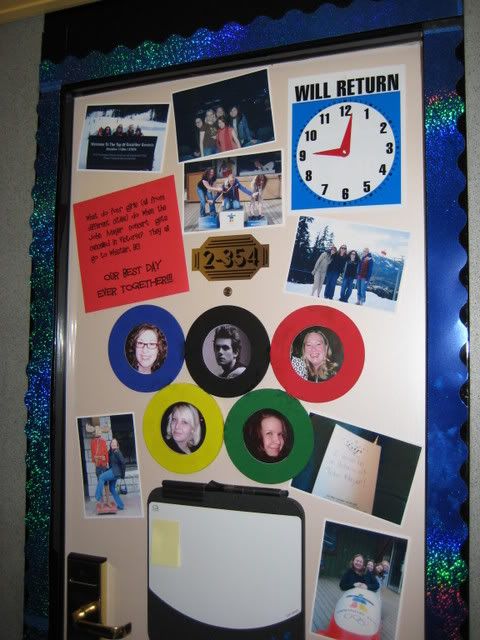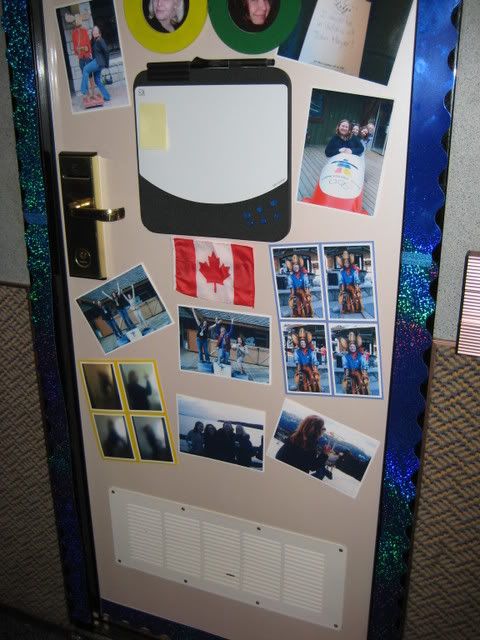 On our bunks when we arrived to our cabin were AKOG bags (Another Kind Of Green) that John Mayer had designed himself. I remember seeing drawingings some time ago of a reusable bag on John's blog. It was so cool to see the finished product...all put together by Incase to boot! I don't think these bags are for sale anywhere....and just those who were on the Mayercraft got them!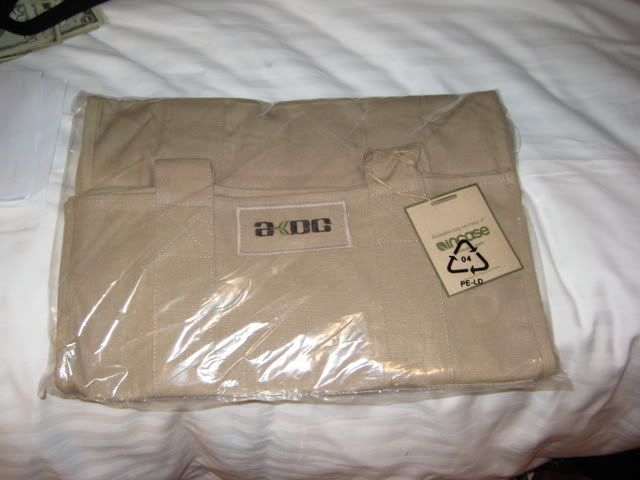 Time for the lifeboat drill. Kimmy & Laura went to go get some food and Jenn and I heading back to out room (after more chilling on the Lido deck) The whistle blew so Jenn & I did the Lifeboat drill alone and met up with Kim & Laura in our rooms after. Laura & Kimmy were gitty with excitement! They had seen John Mayer.....and they also saw Katie. (John's photographer) After chatting it up with Katie - she gave them wristbands for front row for John's first headlining show. SO JEALOUS!!!!! Gitty with excitement we all headed back up to the Lido deck - and Laura, Kimmy & Jenn had met some cute guys. After was all sat around and chatted for 15 mins. We asked them where they were from and they told us that they were Colbie Caillat's band. Freaking awesome.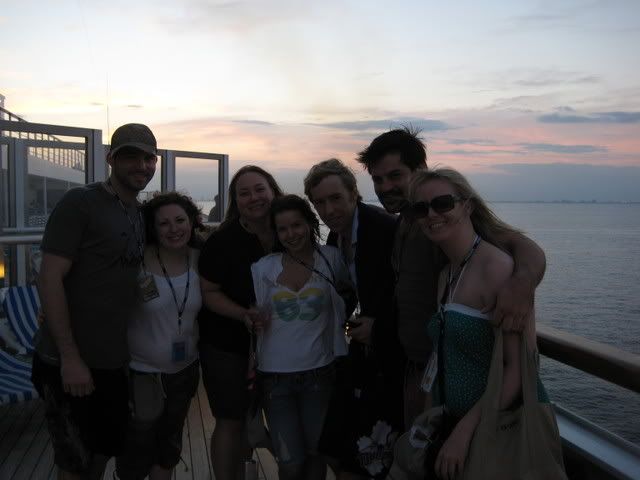 After a stellar dinner in the dining room and getting settled in our cabin Kimmy & Laura headed off to catch John Mayer's first headlining show and Jenn & I checked out the casino and went up to the Lido deck to watch Martin Sexton's set with new friends Michelle & Steve.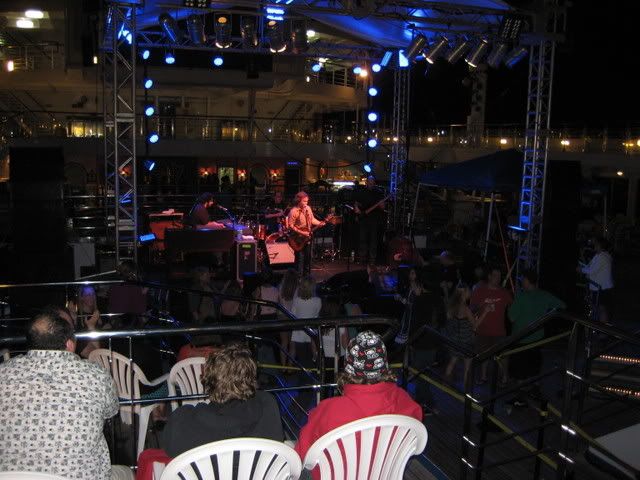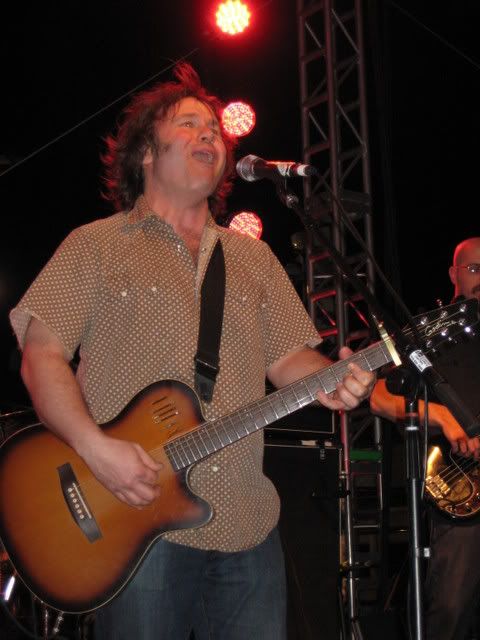 The perfect end to a perfect day! I needed my beauty sleep for tomorrow we were docking in the Bahamas!
Friday, February 1/08