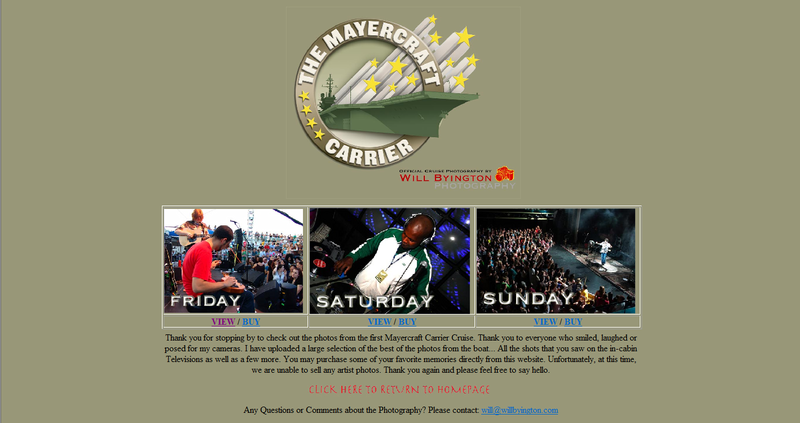 Here is the official cruise photography website (click here or click on the photo):
Mayercraft Carrier - Photography by Will Byington
I can tell by the shots that I never saw this guy once on the ship. I was up late constantly...ooops. However, there are a lot of great shots.
I'm still on vacation, so I haven't had the chance to check it out in detail. There are tons of pics on it and if you spot yourself, you can purchase the photo ;)